Regular price
$4.56 USD
Sale price
$3.04 USD
Unit price
per
Sale
Sold out
MATERIAL & INFO
◦ Matte paper with adhesive behind the tail
◦ 3" x 3" 
◦ 50 sheets
◦ Foldable backing card stand
NOTE
This sticky note has been pre-packaged with plastic by the manufacturer. Little Corgo is an eco-conscious initiative and uses recyclable materials whenever possible. To reduce waste, we have decided to keep the plastic packaging instead of repackaging it. 
This sticky note adhesive is a bit weak, so it is highly recommended to only use this on flat surfaces such as tables. If using vertically, extra time and love will be required to keep it stuck on. 

These sticky notes are B-grade meaning that there are visible flaws or imperfections. There are no problems when it comes to functionality or paper quality. B-Grade imperfections may include, but are not limited to:
◦ Misaligned or uncentered design
◦ Visible dents
◦ Sticky note has detached from backing card 

By purchasing, you understand the above note.
All sticky notes are designed by Little Corgo. Colours may slightly vary due to lighting, inconsistencies amongst monitors and monitor settings.
View full details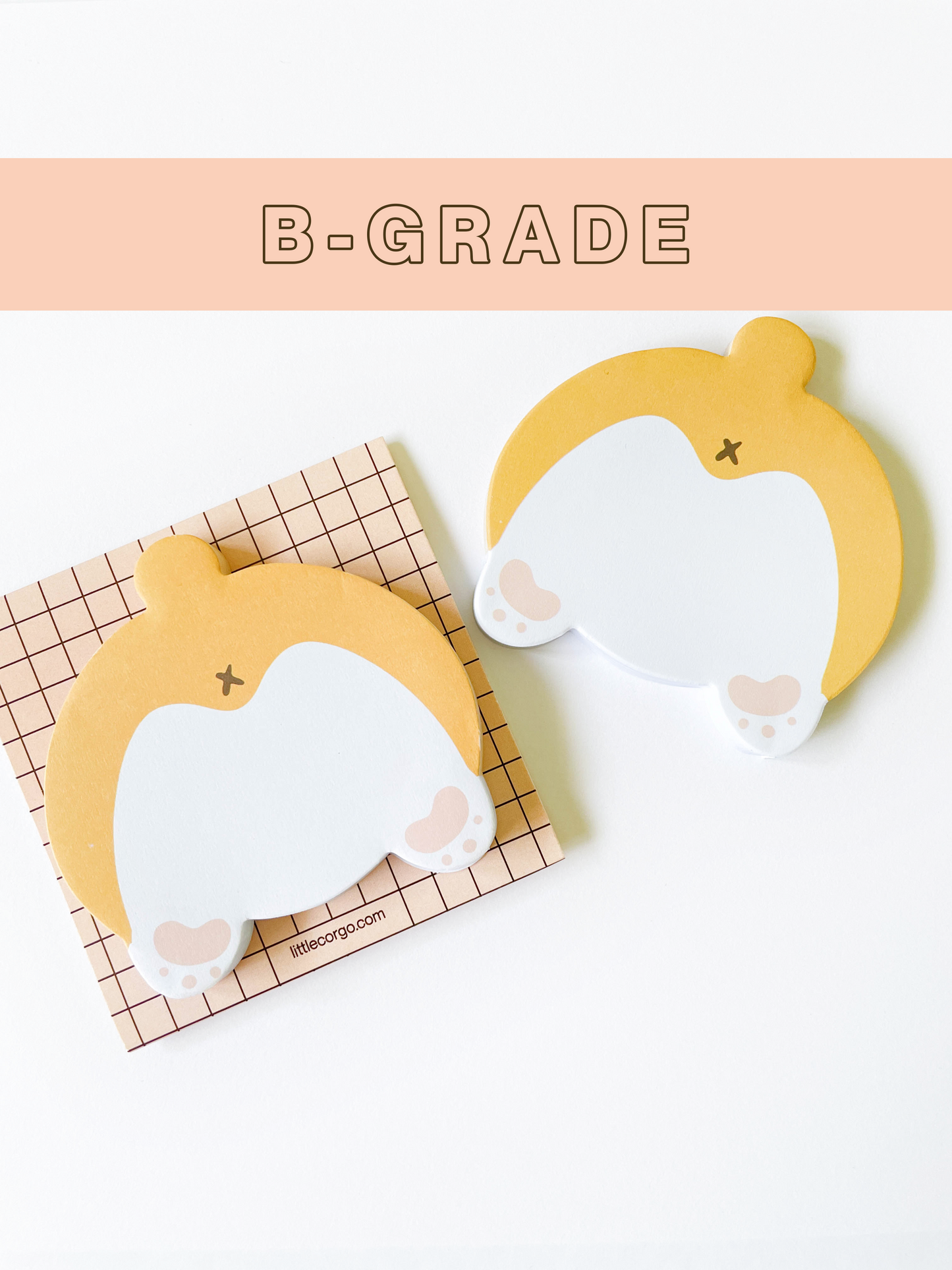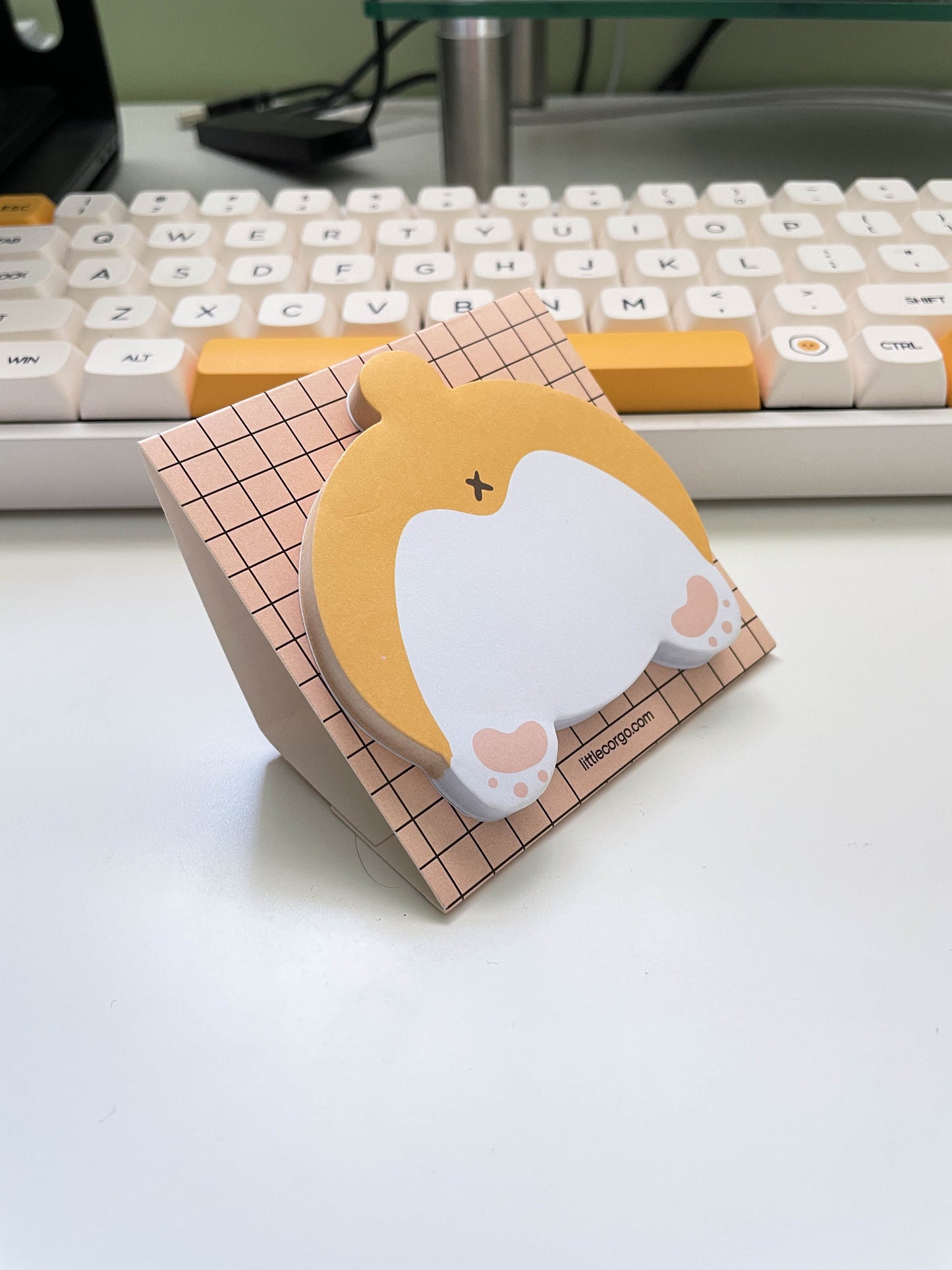 No B-Grade at all
They look super good quality, they don't seem B grade.
Design is amazing. Love these corgi butt sticky sheets!
Beyond Cute
I don't know what it is about corgi booties that are so darn cute, but I love that I've got it in post-it form now. I have no clue what the B-grade status is on the one I received, because it looks and works perfectly for me. They add so much cuteness to making short lists (which I do, like, every day).