Regular price
$9.11 USD
Sale price
$7.59 USD
Unit price
per
Sale
Sold out
MATERIAL & INFO
◦ Approximately 2" wide 
◦ Acrylic & epoxy resin
◦ White base with adhesive backing (note: not recommended on silicone cases)
◦ B-Grade may not come with backing card 

All phone grips are designed by Little Corgo. Colours may slightly vary due to lighting, inconsistencies amongst monitors and monitor settings.
NOTE
These phone grips are B-grade meaning there are visible flaws or imperfections. Please note that these phone grips are made out of epoxy resin, which are very prone to surface scratches. Due to the process of curing, there may be small debris or dust on your phone grip.
B-Grade imperfections may include, but are not limited to: 
◦ Scratches on the surface
◦ Dents on the surface
◦ Noticeable, but small specs of debris / dust
◦ Chips at the edges of the phone grip

By purchasing, you understand that you are purchasing a product that is not up normal standards, and that there are visible flaws and imperfections. 
View full details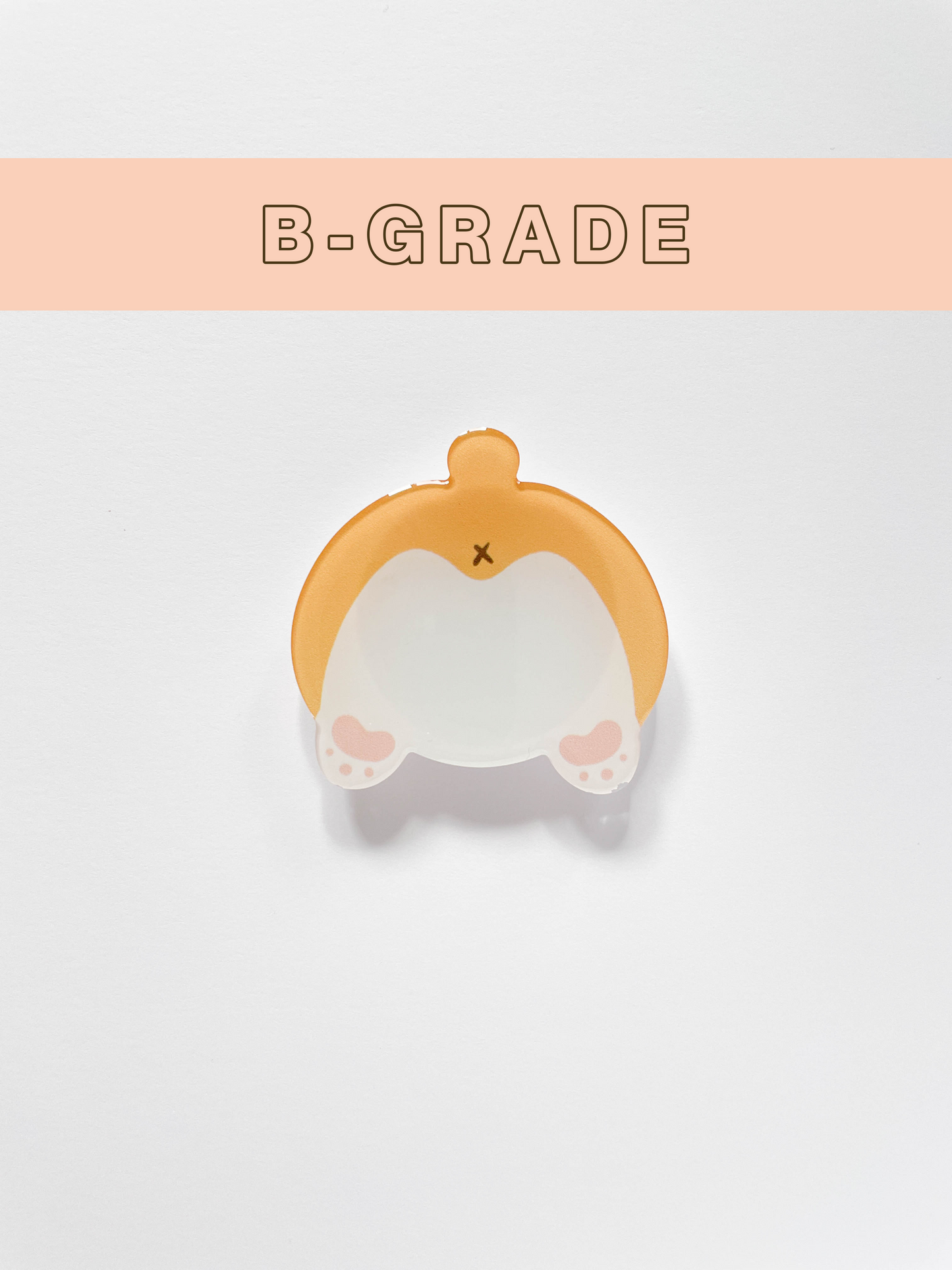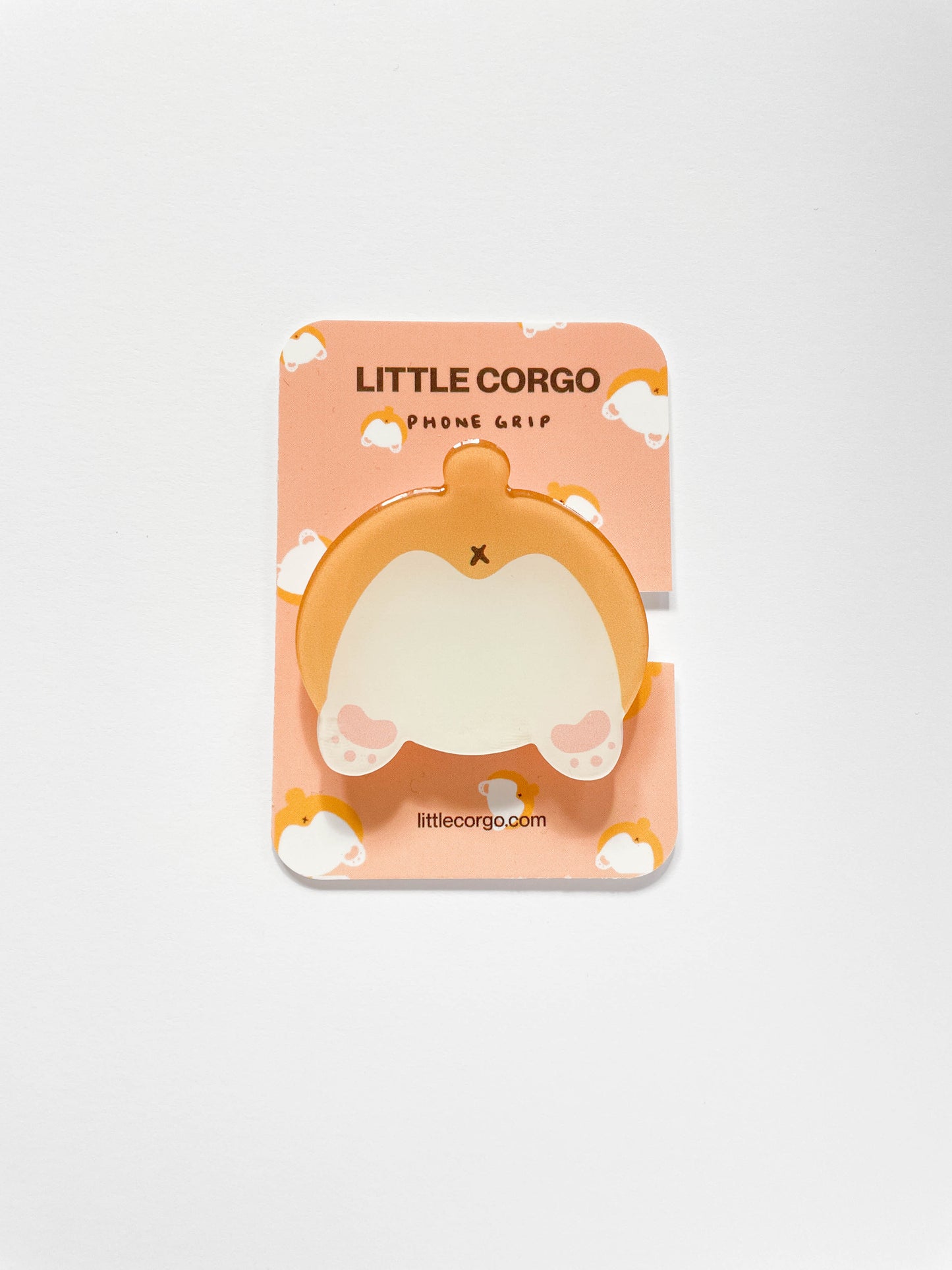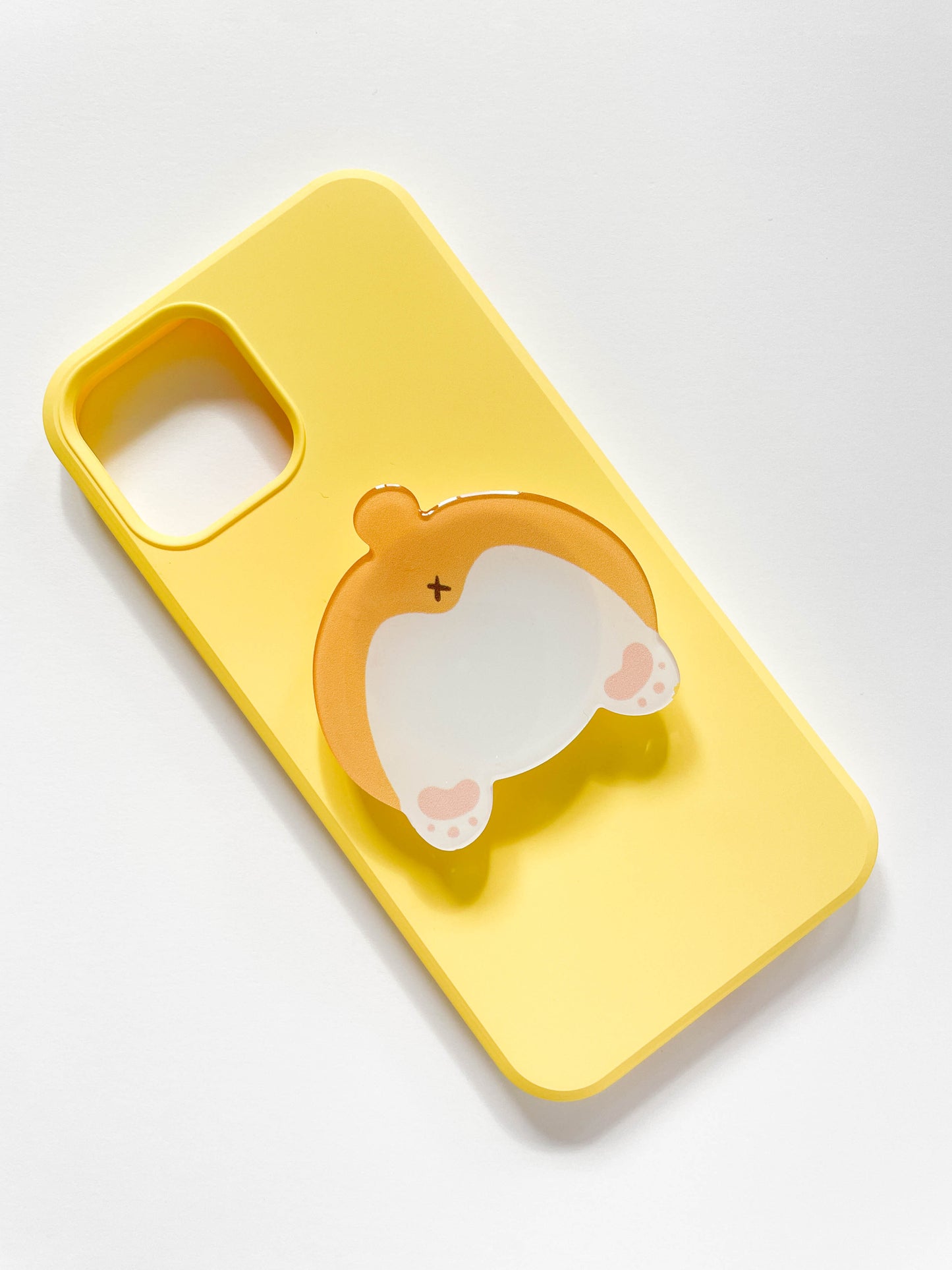 Very cute
Love how cute it is! And the handwritten note made my day! <3
So happy!
My phone grip arrived today and it's absolutely perfect! And the hand written note was so sweet! I'll definitely be shopping here again!
Perfect!
For a B grade it's in great condition! I figured since I'm eventually going to probably scratch it up while I use it might as well and honestly it was delivered practically perfect. Thank you!
Very good!!
It's really high quality even for a B-grade! Definitely worth it ☺️ Also the butt design is just adorable!
CUTEE!!!
tbh I thought I didn't order a B-Grade when I first received it because it looked perfect!! It's my new fave phone grip now and I love it so sooo much!! Buy it guys hehe ♡